From the May, 2006 print edition of Savvy Family
By Alyssa Stahr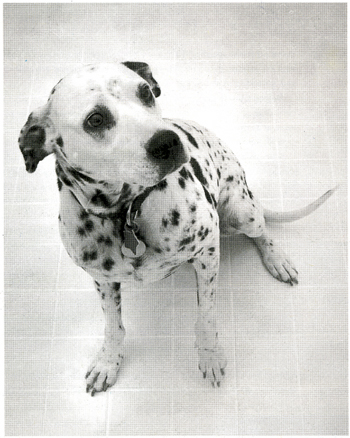 It's that time of year again. Plans are made for family summer road trips, flights and off-the-beaten path excursions. Many of these trips require that we leave our beloved pets behind for a couple of weeks. And they are no dummies. I once had a cat that nearly had a heart attack every time she saw my suitcase come down from my closet shelf. She knew she was going to be out of her comfort zone and that strangers would be providing her basic needs for an undetermined amount of time.
Does everyone close to you have sneezing fits if they come within 100 feet of your dear Fido? Did you relocate to an area where having friends and family to care for your pet is out of the question? For those of you who want the ultimate comfort for your pet, there are many pet sitting services in the area who are glad to baby your babies while you are away.
Critter Sitters, an in-home pet sitting service in St. Louis since 1994, represents the most common type of pet sitting service you can hire. They meet your pet ahead of time (usually within a week prior to your trip) at no charge to make sure both parties are comfortable with each other. They pet sit all domestic pets, birds, ferrets and reptiles. Your normal routine is discussed and when you are away, Critter Sitters comes to your house up to three times a day for 30 minutes at a time. This visit involves feeding, exercising and potty breaks, along with "quality time", which Critter Sitters describes as just playing with, petting and loving your pet so that it receives that personal attention he or she is missing while you are away.
Going a step further, Critter Sitters can also keep an eye on your home and provide services such as bringing in your mail and newspaper, watering plants and alternating lights and blinds. And after your scheduled return, your Critter Sitter will follow-up to make sure you've returned.
Paws Awhile Pets is another pet sitting service that has been in St. Louis for nearly 5 years. They follow the same routine as Critter Sitters, and see the importance of meeting the pet ahead of time. Eileen Bridge, owner of Paws Awhile says, "The animal is less stressed. They can stay at home in its own environment and feel comfortable". Whatever the pet's normal routine is dictates how often Bridge will visit the home. Usually it is three times a day, 30-45 minutes each time for a dog and once a day for cats.
PetCare Unlimited takes pet sitting even one step further. Owner Tracey Meyers makes sure your pets gets a summer vacation as well. Her pet sitting service is all in-house, within her home. During the first meeting, Meyers sees what your home setting is like and mocks it in her house. "If your dog likes to sleep with you, then it can sleep with us," she says. The dog participates with everyday activities within her home and has a family of its own while you are away. "We'll pick up the dogs and we deliver them at the time they (the clients) have asked us to," says Meyers. "They (clients) have literally landed and asked us to drop the dog off." PetCare Unlimited will also pet sit in owners' homes (particularly for cats) at the owners' request. Meyers' business has grown purely from word of mouth so far. She says, "People have to have a trust level because they (pets) are like your children."
To make sure your pet is comfortable this summer vacation season, visit www.stlouiscrittersitters.com, www.pawsawhilepets.com or www.petcareunlimited.com.
Share Critter Sitters with your friends!