Why should I use a Critter Sitter?

Most importantly, because Critter Sitters will provide love and attention in your absence. Many veterinarians recommend that pets stay at home while their owners are away so that they remain in familiar surroundings, maintain their diet and exercise routine, and enjoy the personal attention provided by a pet sitter.
Eliminating the trauma of being transported and minimizing exposure to illnesses of other animals are additional advantages to both you and your pet.
What services does Critter Sitters provide?

Critter Sitters provides pet sitting, dog walking, and home check-in services. We come to your home so that you're able to leave your pet in familiar surroundings. We follow your routine as closely as possible. Our visits include feeding, exercising, and potty breaks. We also spend what we call "quality time", just playing with, petting, and loving your pet so that it receives personal attention while you're away.
We're happy to keep an eye on your home and provide services such as bringing in your mail and newspaper, watering plants, alternating lights and blinds, and other requests.
Critter Sitters also offers private in-home dog training.  We train your dog in your home without the distraction of other animals or stress of being sent away for training in a kennel.
For more information on the services we provide please see our service pages.
Who are the pet sitters?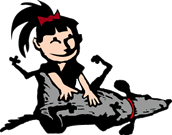 Critter Sitters are pet owners and animal lovers.  They are honest, dependable, mature adults.  All pet sitters are screened extensively prior to employment.  Our sitters are employees of our company and not independent contractors.
When you become a new customer of Critter Sitters, your pet sitter will come to your home for a "get acquainted" visit. This initial interview usually takes place the week before your trip. During the visit, your sitter will meet you, become familiar with your home and get to know your pets. Because we understand that pets form a bond with their Critter Sitter, we will attempt to provide you with the same pet sitter for future reservations.
Our pet sitters service an area within a five-mile radius of their homes. This not only ensures that they are familiar with the neighborhood and will provide you with highly personalized service, but can also be very important in the case of inclement weather conditions.
Can I trust Critter Sitters with my pet and home?

YES! All sitters are screened prior to employment and are bonded and insured. Upon request, we can provide references. Your name and the content of your home always remain confidential. House keys are coded anonymously. None of our vehicles have company insignia, which prevents people from knowing you're not home. Our sitters are familiar with alarm systems and work with them frequently.
How much does it cost?
Our fees are listed below, and can also be found on our service pages along with more detailed descriptions of what we do.
Pet Sitting Visits
Dog, cat, bird (other domestic pets):     $ 20 per visit (up to 4 pets)
Overnights:    $60 per visit
Midday Dog Walking:
$17.50 per visit paid monthly in advance
# Weekly Walks      Monthly Rate
2                            $155
3                            $225
4                            $305
5                            $375
10                          $755
Private In-Home Dog Training
Twelve lesson package           $445
One 1-hour session                  $  70
What time do the sitters come and how long do they stay?
Whether providing daily visits or dog walking to your pets, we strive to keep as close to your pet's schedule as possible. Unless you have a doggie door or specify otherwise, dog visits are made between 7:00am-9:00am and again between 7:00pm-9:00pm. If your dog needs a third visit, it will be in the afternoon and timing depends upon the number and location of other pet visits that day. Twice daily visits are approximately 12 hours apart; once a day visits (for cats, birds, etc.) are approximately the same time each day. All visits are at least 30 minutes in length with more time allowed for multiple pet households.
What is Critter Sitters' service area?

Our primary service areas are St. Louis County and City; south of Page Avenue and north of the Meramec River. For a complete list of zip codes see our service area page.
Can Critter Sitters medicate my pet?

Your pet sitter can perform simple medication procedures on a "best effort" basis. More invasive procedures involving insulin injections can be performed by a few of our sitters. Pilling is performed on a best effort basis as there are some animals that will not allow themselves to be pilled. If, in the opinion of the pet sitter, more harm than good will result from medicine administration, your pet will not receive the medicine. If you believe your pet will be difficult to pill, you should contact a veterinary technician, or other individual who specializes in this type of activity.