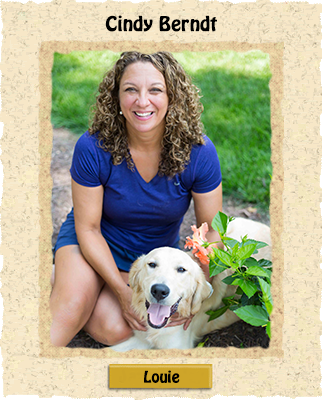 My sister Tammy and I started Critter Sitters in 1994 to provide peace of mind to pet owners who needed to leave their pets behind when they traveled. Since that time, Critter Sitters has become a first rate pet care provider offering pet sitting, dog walking, in-home dog training and pooper scooper services. We pride ourselves on the top-notch animal lovers that work for our company and the long term relationships we have developed with both our employees and clients.
We thank the thousands of pet owners that have trusted us with their pets and homes since 1994.  If you are browsing this website looking for a service provider that will deliver unsurpassed care and allow you more freedom, look no further than Critter Sitters.
Most Sincerely,
Cindy Berndt
President/Owner
Why Choose Critter Sitters?
Critter Sitters is insured and bonded.

Critter Sitters is a member of Pet Sitters International and the Association of Professional Animal Waste Specialists.

Our pet sitters and scoopers are employees of our company, not independent contractors.  They are experienced in caring for pets, and are clearly mindful of their safety and well being.

Clients receive written literature, including a service agreement that describes services and fees.

Our business is conducted with honesty and integrity; we observe all federal, state and local laws pertaining to business operations and animal care.

We care about the quality of service we provide and all clients are asked to complete an

evaluation form

.

We promote responsible pet ownership and work toward increased public awareness of animal rights.

A portion of our profits is donated annually to help neglected and abused animals.
In addition, for pet sitting…
The sitter meets you and your pet before the first pet sitting assignment.
We have a contingency plan for pet care in case of inclement weather or pet sitter illness.
Pet care services continue until we receive a call confirming you have returned home as scheduled.
Our employees have been carefully screened, and are true animal lovers!
Did You Know?
In St. Louis alone there are thousands of animals that need our support. Many have been abandoned or abused and they are confused and frightened.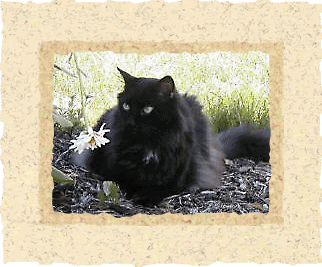 We at Critter Sitters & Co, Inc are asking you to please remember shelter animals if you are considering a new pet. Many of these animals are already house broken and trained and are just waiting to be adopted into a loving home. Rescued animals often make the best pets. In return for a little affection and attention, they reward their new owners with a love and loyalty unmatched anywhere.
Please see our Pet Rescue page for contacts to various shelters and rescue groups throughout the St. Louis metro area.